Alaska Saltwater Sport Fishing Charter Business Survey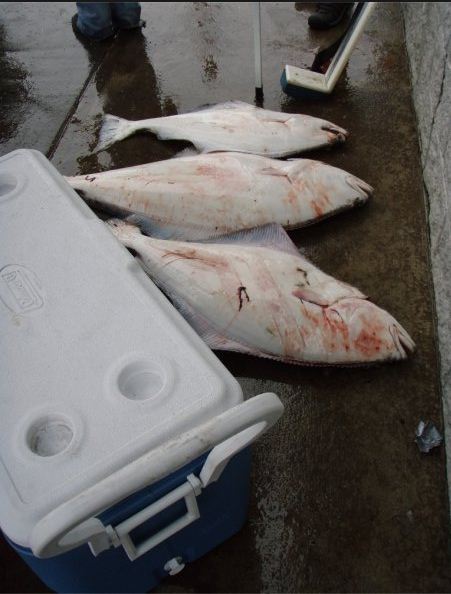 Background
On January 5, 2010, NMFS issued a final rule establishing a limited entry permit system for charter vessels in the guided halibut sport fishery in International Pacific Halibut Commission Areas 2C (Southeast Alaska) and 3A (Central Gulf of Alaska) (75FR554). This permit system is intended to address concerns about the growth of fishing capacity in this fishery sector, which accounts for a substantial portion of the overall recreational halibut catch in Alaska. The limited entry program is separate from other policies intended to regulate harvest of halibut by the guided fishing sector, such as the guideline harvest limit (GHL) policy established in 2003 that sets an acceptable limit on the amount of halibut that can be harvested by the recreational charter fishery during a year and establishes a process for the North Pacific Fishery Management Council (Council) to initiate harvest restrictions in the event that the limit is met or exceeded. At present, numerous harvest restrictions may be adopted by the Council in the event the GHL is surpassed, including several that would affect the charter boat industry, such as restrictions on client or crew fishing behavior (e.g., bag and size limits).
During 2010, AFSC researchers began evaluating existing data sources, developing potential survey materials, and evaluating data collection methods that would minimize the burden on survey respondents and maximize response rates. A survey designed to capture annual cost and earnings data from charter vessel owners has been developed to supplement trip-level data collected in a mapping application. The data from both of these methods, in combination with logbook data collected by ADF&G, will provide basic economic information about the charter sector and important insights on the effects of fisheries regulations on the charter fishing industry, information that is increasingly needed by the Council to deal with ongoing charter boat fishery management issues.
You are asking for some very personal information, how do I know it will not be shared with anyone?

All information you provide in any phone calls and in the survey is considered confidential under section 402(b) of the Magnuson-Stevens Act (16 U.S.C. 1801, et seq.) and/or the Trade Secrets Act (18 U.S.C 1905), as described in NOAA Administrative Order 216-100. Only aggregated results from the survey will be released publicly. Your personal information will not be disclosed and will only be accessible to authorized personnel responsible for management and research of fisheries under the authority of NOAA. All authorized personnel have signed nondisclosure agreements specifying penalties for unauthorized use and disclosure of confidential fisheries data.

Wasn't there a similar survey a few years ago?

PSMFC conducted the "Alaska Sportfishing Charter Operator Survey" as a pilot project from July 30 through September 21, 2001 as part of a cooperative agreement with NMFS.

The purpose of this survey was to provide information about the economic performance and significance of the halibut charter fleet. The survey provided baseline-data to evaluate some of the economic effects of management proposals, such as IFQ and GHL.

Click here to see the final report from the 2001 survey.